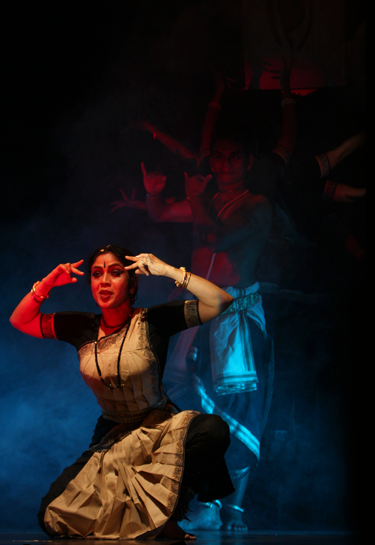 If Sri Krishnam Vande Jagadgurum, Buddham Saranam Gachchami and Thyagaraja Ramayanam, Taala Patra – Hymns from The Hills, Shringara Darpanam, and Sri Rama Namam- Entha Ruchi Ra, looked at myth and chronicle; What about me, focused on gender issues, while Jonathan Livingston Seagull, touched a philosophical tenet, as did my solo work Gitopadesa.

Navarasa - Expressions of Life was pure dance and abstraction, Darshanam - An ode to the eye, explored poetic and philosophical metaphors of the physical eye, Kavyanjali explored the influence of Gurudev Tagore on modern Telugu poetry, while Dancing Tales…Panchatantra brought in everyday humour and morals into dance.

Teaching dance to young aspirants at my dance institution Shankarananda Kalakshetra, rejuvenates me, I pass on a tradition to a younger generation and am very gratified to see youngsters make stunning debuts, and strike out as performers and teachers. I invite an uninitiated audience into the contemporariness of a traditional art form by writing, teaching and lecturing on dance.



To me, to dance is to be, to dance is to be happy, for I dance with joy (Ananda) to reach that permanent state of bliss (Ananda)
I dance in frenzied action to seek that stillness of the soul.